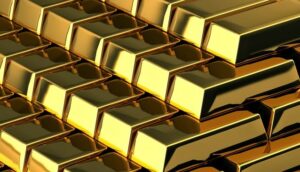 Wealth and Riches Today Inc. is a 17-year old global strategic planning, business growth, advertising and marketing company composed of seasoned business professionals with a wealth of knowledge and experience in starting, building, and sustaining successful businesses throughout the United States and in other countries around the globe.
It is led by chairwoman and CEO L. Renee Richardson, MBA and a powerhouse team of top professionals in business growth strategies, legal, technology, leadership, marketing, biology, church and human capital experts from throughout the U.S. and Asia.
In 2012, WRT began a progressive strategy of expanding the company to become global force.  WRT specializes in strategic planning and marketing for governments, Fortune 500 firms, Mid-Size Established Businesses, Churches/Charities and Start Ups/New Businesses.
Here at Wealth and Riches Today, we are committed to empower clients who are looking to make a Big Bodacious mark in the industry they looking to be a part of. We create Brilliant Billionaire Branding™ platforms to grow our client's revenue with high visibility campaigns.
Whether our clients are in the planning stages or in more advanced stages of branding and expanding their business, we'll provide you with the knowledge, tools, and network you need to make your company/government the successful venture you've always envisioned it to be.
Learning that less than 2 percent of women owned businesses earn $1 million a year, L. Renee created the Rich Gurlz Club to educate women entrepreneurs. The company has hosted Rich Gurlz Club Business and Spa Retreats at Five Star Resorts throughout the U.S.
WRT is a financial underwriter of the charitable efforts of Women of Vision and Destiny Worldwide, Inc. WOVD is an international leadership and life training center for women and young ladies. It has touched the lives of over 600,000 women. WRT contributes a portion of every dollar earned to educate, empower and enlighten women and young ladies across the world.
Offices: Chicago, IL, Joliet, IL, Columbus, Ga, New Delhi, India